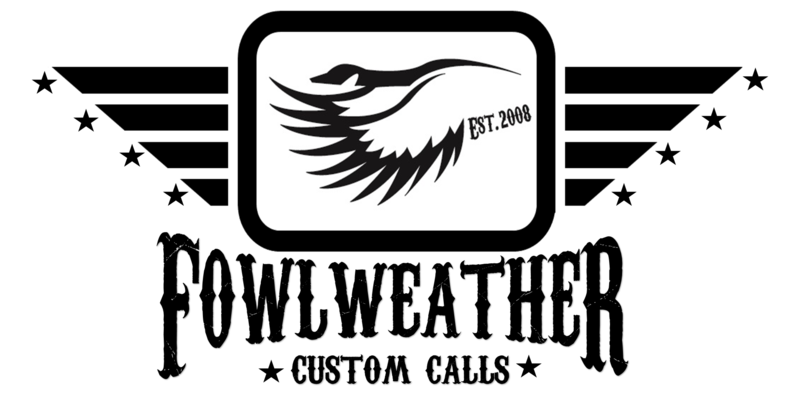 There are many attributes that define a true Promotional Staff. An ethical hunter, proficient caller, great people skills, and dedication to a brand are just a couple of those, but more importantly we look at the person. FWCC Pro Staff will instill the ethical hunting values, hunter safety, integrity, personality, and drive in the hunting industry to separate "Fowl Weather Custom Calls" from all other Call Company Pro-Staffs.  It's important to ensure our Promotional Staff be extremely knowledgeable about waterfowl calls and that they be competent in their calling ability. 
Keys to being a successful Fowl Weather Custom Call Pro/Field Staff Member:
Promote Fowl Weather products via social media weekly (Facebook, Twitter, Instagram, You Tube, etc.) Team members will be

Required

to post or share Fowl Weather content at an minimum of one time per week during the off season and two times weekly during the peak waterfowl season. It is also

Required

that staff members engage (comment, like and share) in our social media content. 
Find opportunities to give back to the hunting industry through charitable and hunting events. Get involved with local conservation groups along with hunting clubs and spread the importance hunting brings to this great nation.

Study your craft. Understand the technology and hunting products in the market. Participate in Calling Contest if you feel you are at that level.

Never disrespect an individual or company. Present oneself with the highest integrity.
As your social media footprint grows in the market send monthly invites to your followers.

Promote the product instead of yourself. If you put the focus on others including Teammates you will be surprised the respect that will come in return. Let us promote you! (No Self Glossing)
Build relationships with local gun, archery, guide services and sporting good shops in your area so we can get our foot in the door with these vendors. At some point we will be in stores and will need you to help make sure our brand is being represented correctly.

Share your knowledge of the hunting industry with others. Participate in Calling or Hunting clinics, seminars, or demo's.

Video yourself using our products in real world situations. 

Most importantly have fun! We do this because it's who we are, as outdoors men & women with a love for hunting. Be yourself and enjoy the journey!
Please Follow the Below Steps to apply!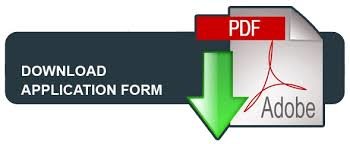 Step 1. Download and Fill out Staff Application 
 Step 2. Record a Video of you explaining why you feel you are a good candidate to join our team. Include both duck and goose calling in the video so we can evaluate your calling ability. Upload your video on youtube, vimeo, Facebook or Instagram. (do not email us a video to download! your email will be deleted)
Step 3. Email your application and Link to the video to fowlweathercustomcalls@yahoo.com
(If steps are not followed we will reject immediately and you will not receive a reply why)
Thank you, 
Jacob Hyer 

Fowl Weather Custom Calls Brand Ambassador consists of some great people in the waterfowl community. From guides to contest callers, all of them are passionate waterfowl hunters. These Guys and Gals are dedicated waterfowlers that spend countless hours in the fields and improving their craft at hunting and calling. If you are in need of assistance with calling, tuning or just have questions about our calls, feel free to contact any of the brand Ambassador's

Grant Mims - Staff Director - KY
Justin Shell - R&D - ID
Matt Carlson - ID
Travis Malin - OR
Dalton Stewart - MS
Troy Merrill - CA
Nik Faulk - NC
Rye Hyer - ID
Skyler Talbot - ID
Devin Powell - CO
Roland Rivera - ID
Nick Hill - ID
Mike Sanders - ID
Jake Coon - ID
Kyle Stevens - TX
Darin Bruce - ID
Andrew Montgomery - MS
Camron Glore - KY
Alex Williams - VA
Charlie Radobenko - ID
Will Lott - MS
Josh Hanson - ID
William O`Regan - OR
Tyler Peterson - ID
Jorge Zipse - WA
Payton Bailey - KY
Jonathan Michiels - WI
Brent Glover - AR
Richards Ro - WA
Justin Priest - WA
Chris Eldridge - MO
Stephen Lundy - TX
Patrick Arntson - ND
Nik Keene - MI
Scott McGann - ID
Jacob Rife - ID
Charlie Lehman - MN
Zack Stadler - WI
Kody Nix - MO
Owen Nicholson - TN
Kevin McFarland - ID
Tyler Hilton - ID
Stephanie Tsuneko - ID
Brock Maynard - ID
Tim Walstad - ID
Jarod Koziol - WA
Dylan Jenkins - KY
Austin Ramesh - WI